Multifunctional IC Programming Machine HJC-3500
HJC-3500 for the standard JEDEC tray, tape, tube programming / test three-in-one automation equipment, using X,Y,Z three-axis manipulator and Z axis equipped with four suction nozzle suction chip stable performance. Equipped with two built-in programmer (32 sites) and support external programmer (12 sites). Automatic tray feeding assembly can support up to 20 trays. Automatic tape sealing. 
Convenient and efficient. Production capacity up to 3000 UPH, CCD testing, high equipment compatibility. Tray in and tape out, tape in and tray out, tray in and tray out, tape in and tape out, the tray in and tube out, the tape in and tube out, six modes.
The Ultimate Guide to IC Programming Machines: Find the Best Machine for Your Needs
ic programming machine manufacturers|ic programmer|high speed ic programmer|universal ic programmer|ic programming|ic programming machine
Features:
Four suction nozzles,the production capacity is high
Comes with brake function, will not fall off when power off Protection chip damage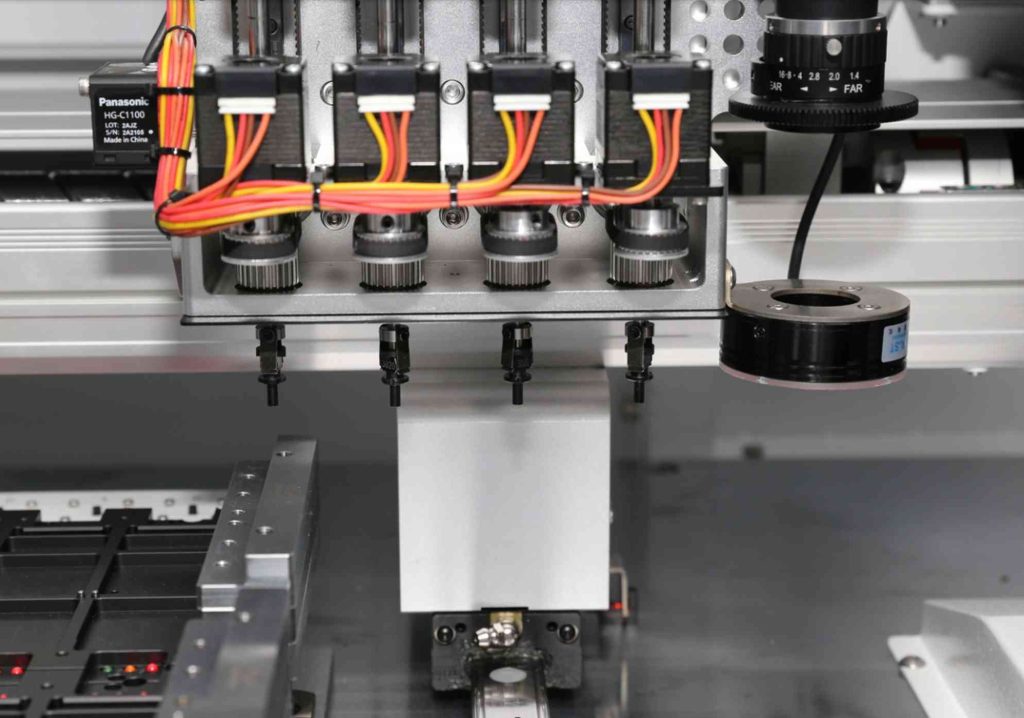 Automatic taping assembly
Standard 12-16mm optional 8-32mm feeder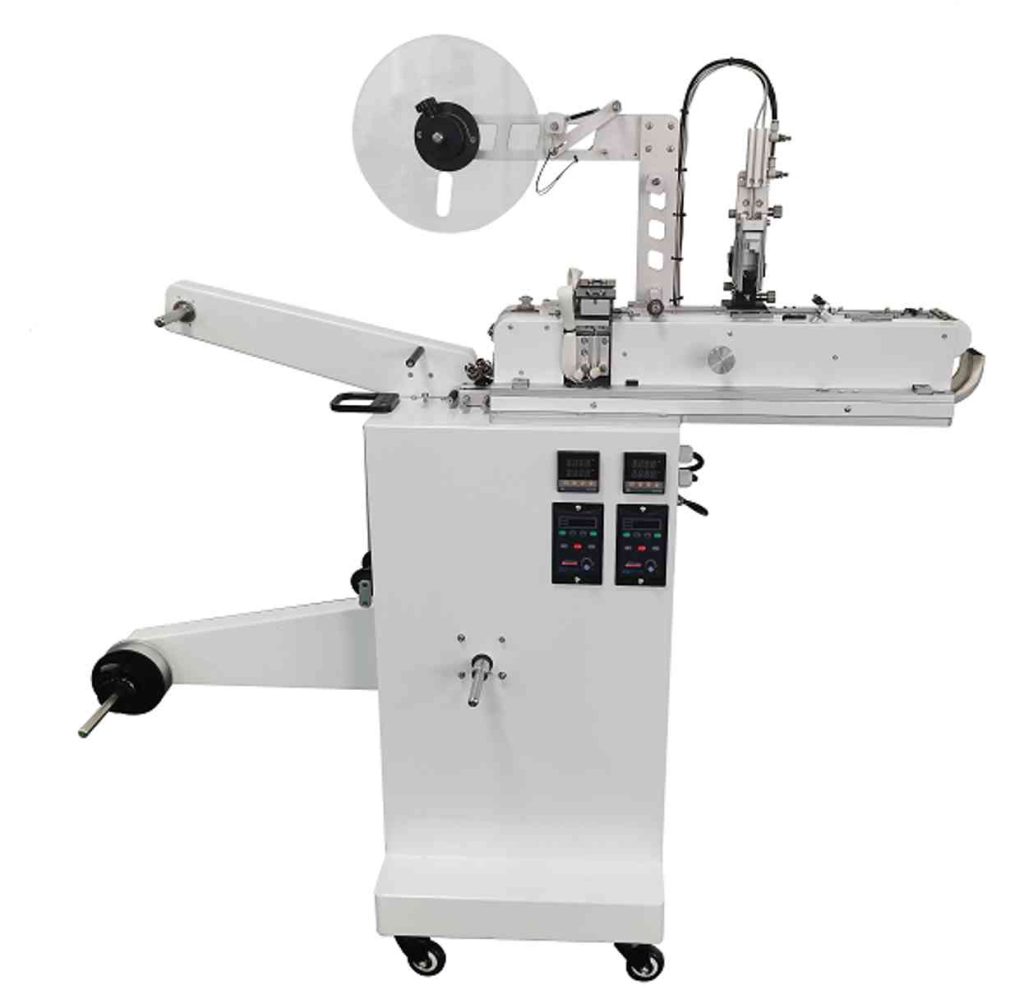 Auto tray assembly
Can support 20 trays, saving time and effort to improve efficiency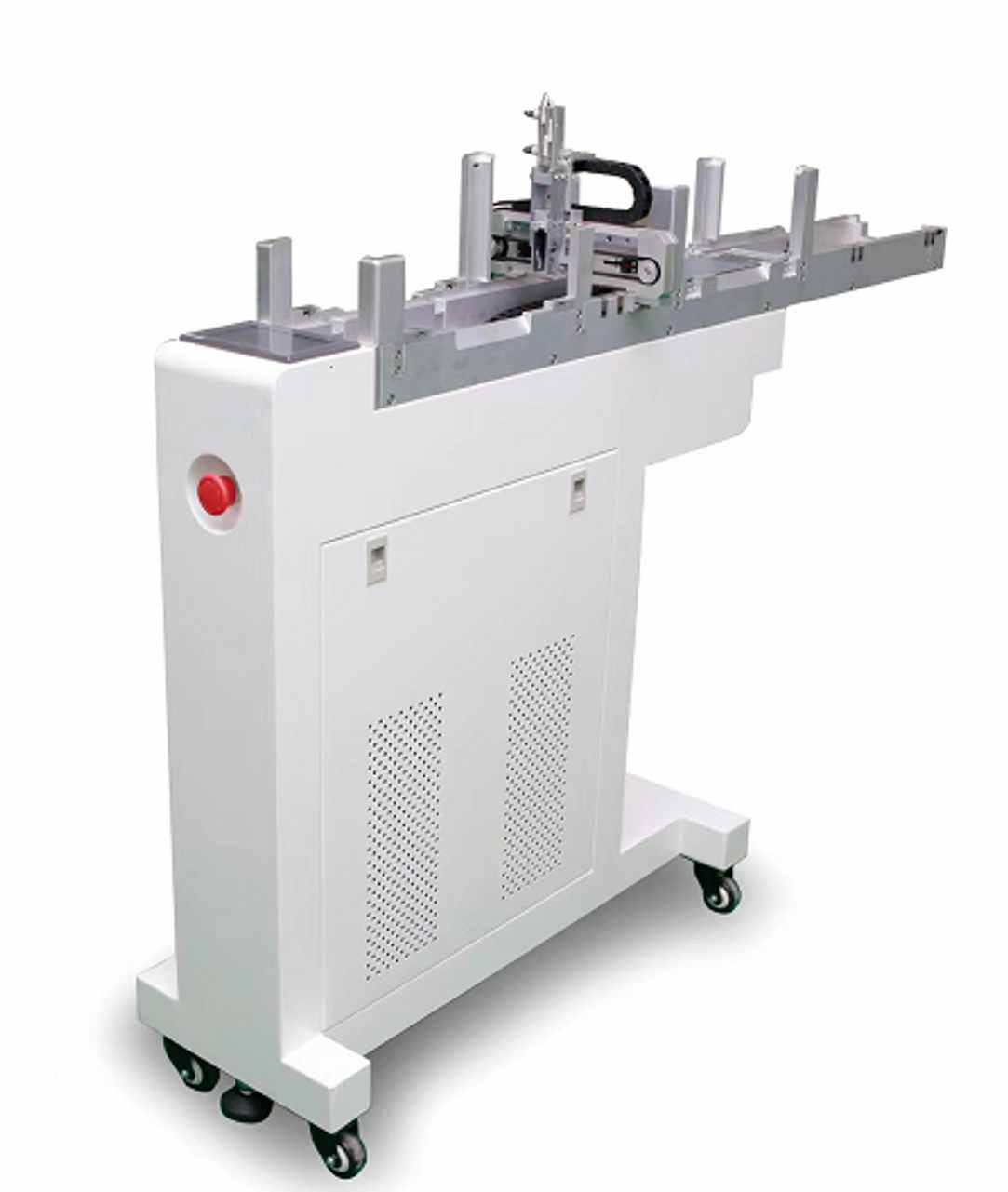 Auto tube feeder
Tube  support SOP150/SOP210/SSOP210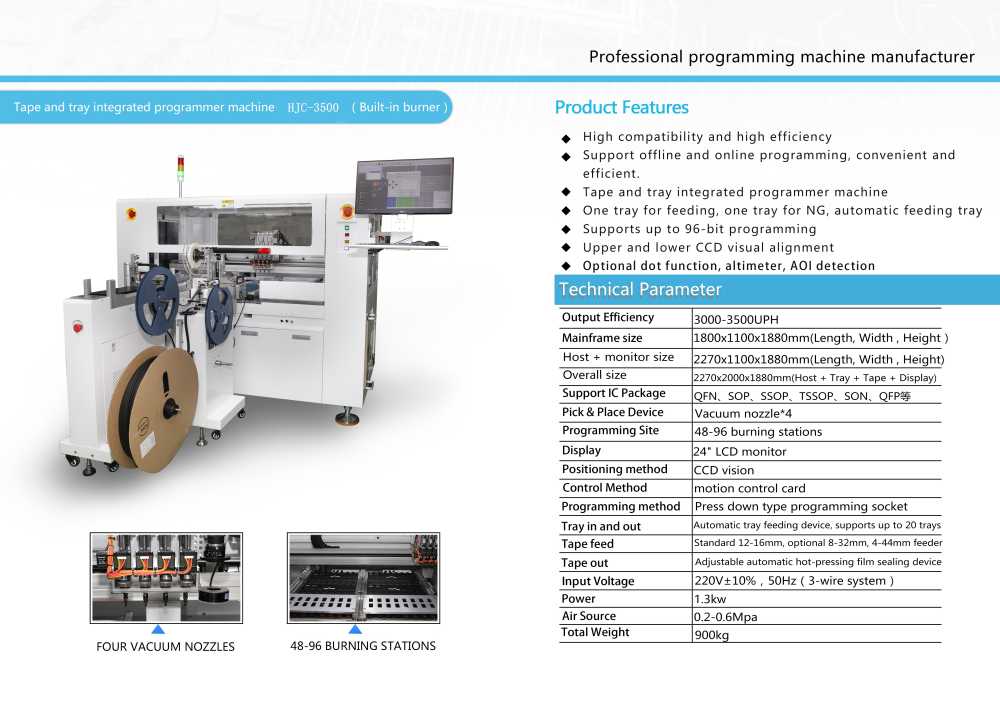 Options:
Laser marking
Code scanning
Dotting
please contact sales for video
Re:Multifunctional IC Programming Machine HJC-3500